The World's Best Stock Market — Mongolia??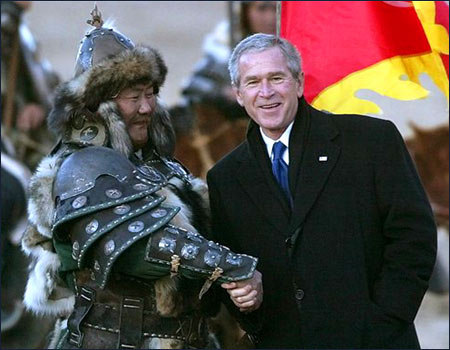 Where's the world's best stock market not only this year, but for the past decade? I'll give you a hint: Mongolia!
Odd as it may sound, the stock market in Mongolia is up an amazing 1,600% over the past decade. Now don't get too carried away; this is hardly a developed market. The market cap of the entire stock market is just $500 million.
The good news is that the emergence of a class of investors is helping economic reforms:
And the index and volumes are likely to go higher now that the government is making serious noise about finally cleaning up the exchange. In one of his first speeches, Prime Minister Sukhbaataryn Batbold highlighted the need to develop an equity market and the government is keen to encourage domestic listing, according to Roland Nash, head of research at Renaissance Capital.

And change will come sooner, rather than later. The MSE is currently considering bids by the London Stock Exchange, Sweden's OMX HEX and South Korea's main exchange to provide management services for the national exchange and supply it with new trading technology. A decision on the winner is expected before the end of the year. "We are offering them technology as well as business development," says Jon Edwards, who spearheads the LSE's business in Eastern Europe. "The market is small and the listings needs to be cleaned up, but the potential is phenomenal. Mongolia could do better than Kazakhstan if they can put all the pieces in place."

Edwards says the MSE is right at the very beginning of the process, but if it follows the experience of other countries in the region that have attempted equity market reforms, the size of the market should go up by an order of magnitude.
Posted by Eddy Elfenbein on September 27th, 2010 at 10:37 pm
The information in this blog post represents my own opinions and does not contain a recommendation for any particular security or investment. I or my affiliates may hold positions or other interests in securities mentioned in the Blog, please see my Disclaimer page for my full disclaimer.
Archives