Citizen Pittman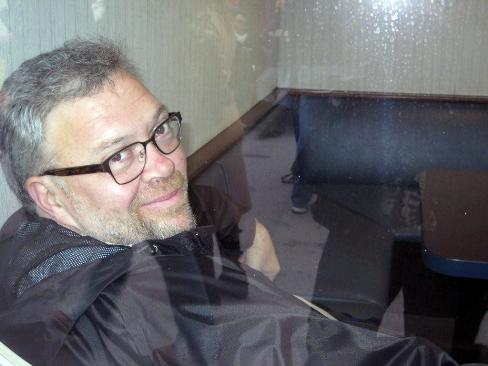 Mark Pittman is a guy whose life should be made into a Hollywood movie.
Actually, it already has, sort of. He's one of the chief commentators to appear in an indie documentary, American Casino, about the subprime-mortgage debacle. His encyclopedic knowledge of the events of 2008 contributed handsomely to what the film's directors called its "thriller-like exposition."
Pittman's own story, however, is even more thrilling than some of the Wall Street scams he spent 15 years of his life exposing. He's the guy, you see, who dared to sue the Fed. And he won. Vindicated, with all the justice in the world on his side, in the eyes of no less august an institution than the U.S. Federal Courts.
The tragedy is that he didn't live to enjoy the spoils of his battle with America's most powerful bank.
It all started with a series of articles Pittman, a veteran financial reporter, wrote for Bloomberg News back when the witches' brew of Wall Street malfeasance was still coming to a boil. In them, he was among the first to point out the precariousness of the financial markets, with their endless, incomprehensible repackagings and resellings. Later he was the first to detail how Goldman Sachs, Morgan Stanley, and the rest profited from the government's bailout of AIG. Still later, not one to rest on his laurels, he demonstrated Hank Paulson's curious double role in the crisis, as one who had both made the mess and later been hired to clean it up.
Award-winning work, all of it, but Pittman was just getting started. In late 2008, as the financial system was hemorrhaging and the government was scrambling to perform triage, Pittman wrote some numbers on a dry-erase board, scratched his head, and asked a simple question: How much money was the government spending, and where was the money going? Doing some simple math, he arrived at a figure of some $12.8 trillion, not all of it clearly accounted for. Later analysts have contested this sum, but correct or no, it's indisputable that the Federal Reserve in particular refused to disclose who exactly was receiving the $2 trillion it had earmarked for distribution.
Pittman's next move was to file a Freedom of Information Act request. He reasoned that it was the taxpayers' money, and that those taxpayers therefore had a right to know just what the Fed was doing with it. The bank stonewalled. Pittman filed another request. Again the Fed refused to play ball.
So Pittman sued. Together with Bloomberg News, he brought the case to federal court, where a judge found that the Fed was indeed obliged to hand over the data requested, and gave the bank five days to comply. Still the Fed didn't want to do the right thing. It filed appeal after appeal, until finally it was given a stay of implementation until the case could be heard by the Supreme Court. The latter, however, declined to get involved, thus effectively upholding the lower courts' anti-Fed ruling.
At this point, one would think the Fed would be gracious and concede the victory to its opponents, but still the data were not forthcoming. They began to publish printouts of e-mails, communications logs—anything and everything but the data requested. So that when Pittman died on November 25, 2009, his soul may have gained access to paradise, but his case was still in bureaucratic limbo, endlessly waiting.
But his determination wasn't for nothing. Some two years later, just before Christmas of 2011, the Fed finally released spreadsheets that detailed the amounts borrowed by some 400 banks. Some have argued that the data actually make the Federal Reserve look good, but all agree the information represents a victory for those in favor of greater government transparency. Scholars and financial analysts can better sort through the wreckage now that one of the black boxes has come to light.
One of Pittman's friends, Congressman Brad Miller, eulogized the intrepid reporter thus in The Huffington Post:
What made it so entertaining to talk with him was his irreverence for the financial industry, which was a refreshing contrast to the industry's self-reverence. He didn't have an angry, confrontational 'Speak Truth To Power!' attitude towards the industry; he just saw them as grifters. Mark didn't see much difference between selling AAA-rated bonds backed by subprime mortgages and sending e-mails claiming to be African royalty in need of help transferring a fortune to a U.S. bank, and he was amused by the financial industry's pretensions that they were making a great contribution to our economy.
Hollywood would barely have to doctor Pittman's story to sell it to audiences. Its narrative arc is as perfect as its protagonist's integrity.
Posted by Eddy Elfenbein on May 14th, 2013 at 8:55 am
The information in this blog post represents my own opinions and does not contain a recommendation for any particular security or investment. I or my affiliates may hold positions or other interests in securities mentioned in the Blog, please see my Disclaimer page for my full disclaimer.
Archives